Beginning
In the fall of 1988, Terry Nelson envisioned a better way to manufacture high quality Relay & Control Panels and started the wheels in motion to begin a new business that would do just that.
Tom David and Randy Dochterman, who had been working with Terry already, jumped on board with his vision in November and December of 1988. Determined to succeed, they knew that quality would give them longevity. To this very day, quality is EP2's highest priority.
It was a tall order for just a few people to start from the ground up, gathering all of the materials necessary to build projects and the infrastructure from scratch.
Early Expansions
The first EP² building was leased in 1988 and was approximately 1,200-square-feet. One year later, another building was leased that seemed huge at 10,000 feet.
In a short time EP² grew from 3 to 35 people, and in 1993 a new building was purchased. At that time it was 36,000-square-feet.
In 1998, Tim O'Donnell, P.E. joined EP² as the Engineering Manager, and later became Vice President.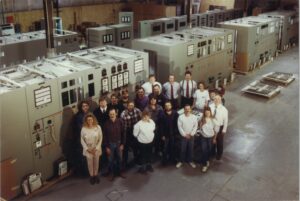 2007 Expansion
Finding a niche in complete control enclosures, additional real estate was sorely needed to be efficient. In 2007, EP² leased and later purchased an existing building north of the main facility. The acquisition increased our space by 14,000 square feet, and with its overhead crane, allowed us to load, unload, and work on control enclosures in a weather-controlled environment.
2010
In 2010 Terry Nelson took on another challenge — retirement. While the EP2 family was all very happy for him, it was hard to see him go. Tim took over as President that year.
Throughout the next few years, EP2 saw a great deal of large projects and expansions. An expansion to our previous main building of 10,000 square feet was completed in 2012, and then another 14,000 opened in September 2013. During this time our staff also increased, including around 180 employees including 7 Engineers, 8 Project Managers, IEEE members, and Estimating and Procurement Department personnel.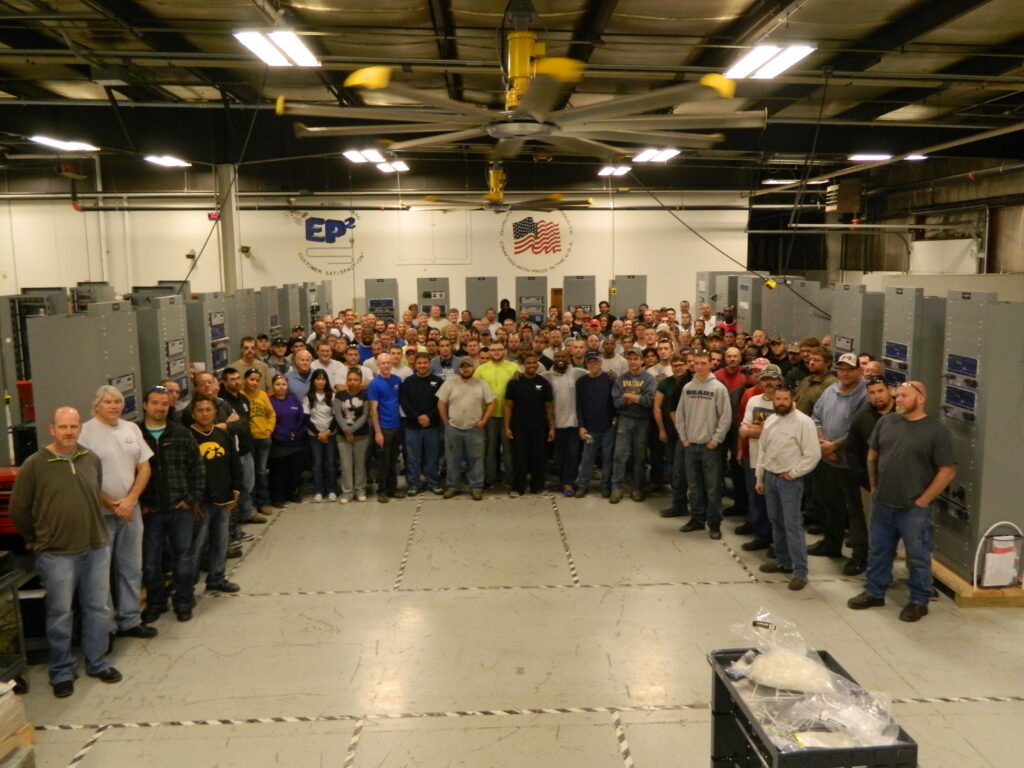 Recent Years
In 2017, EP2 packed up all of our belongings and made the move to a new 250,000-square-foot facility. Due to further growth attributed to our dedicated and quality-oriented team, in 2021 EP2 had another facility expansion bringing the total square footage to 310,000.
In 2021, Tim Dannels joined the EP2 team as Vice President, Operations. Our staff has increased to over 400 employees and the EP2 team continues to grow each day.
EP² surpassed its 30th anniversary in 2018. EP2 is proud to have built and maintained a business that our customers have grown to depend on, and to be known for quality and customer service in the industry. Many employees have stayed with us for 30+ years. That says a lot for how EP2 employees feel about where they work.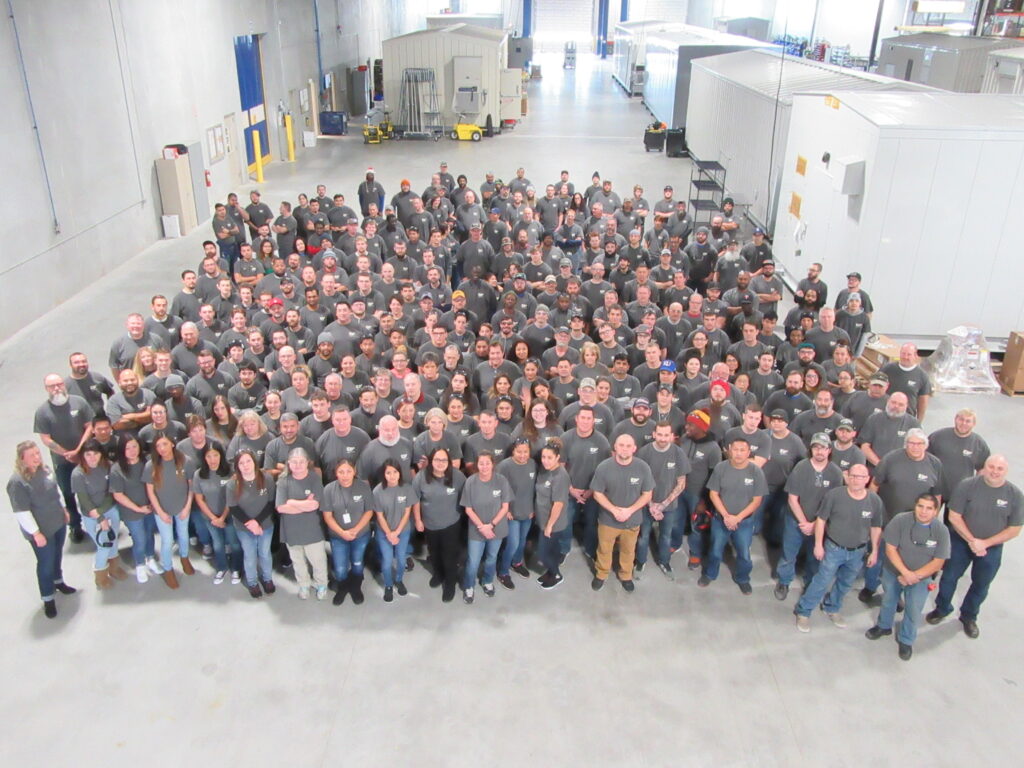 ---